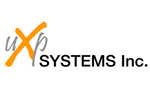 Description
The Industry Leader in User Lifecycle Management
The internet has profoundly and permanently changed the way people interact with products and services. From travel to television, music to messaging, shopping to socializing, users engage online. They use mobile apps and portals to access what they want, where they want, when they want.
People have become accustomed to digital experiences where the friction of human intervention is gone. They no longer have to walk into banks, line up in queues, or tolerate call centre agents to carry on with their day to day lives. Instead, they use individual digital user identities that are passports to online services and storefronts that are both frictionless and offer boundless choice.