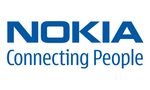 Description
Nokia invests in technologies important in a world where billions of devices are connected. We are focused on three businesses:
Nokia Networks, for trusted connectivity infrastructure and services
HERE, a leader in navigation, mapping and location experiences
Nokia Technologies, driving future innovation and licensing
Each of these businesses is a leader in its respective field.
Nokia has a long history of successful change and innovation, adapting to shifts in markets and technologies. From its humble beginning in 1865 with one paper mill, the company has over time been active in many sectors: cables, paper products, tires, rubber boots, consumer and industrial electronics, plastics, chemicals and more.
As the world of technology is going through a profound change, so will Nokia continue to evolve. With our deep experience in connecting people we are ready for a new world of technology.
Categories: